Mandiri Online > Hero - DBA - V2
Mandiri Online
Enjoy the ease of banking anytime, anywhere.
Mandiri Online is accessible via web and mobile app.
Quickly perform your financial transactions with our easy-to-use menu.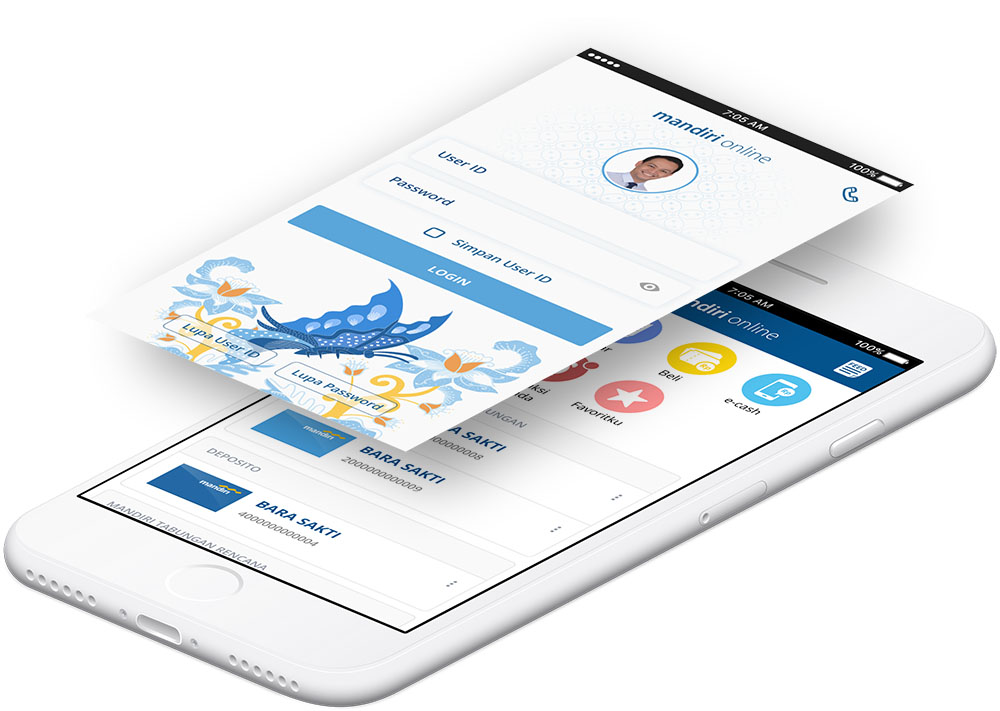 Mandiri Online already Installed?
Quick and Easy Transactions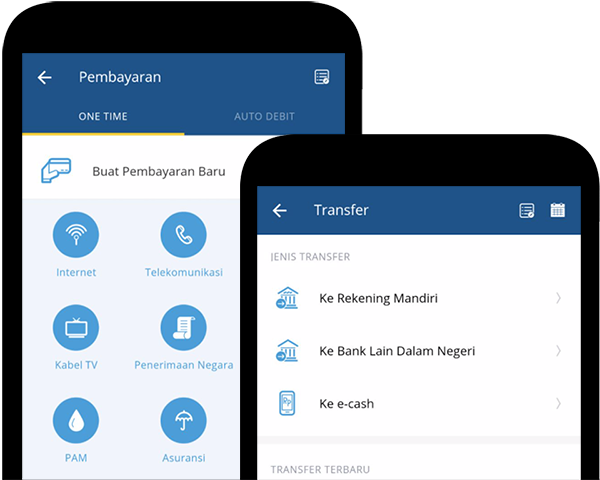 Money Transfers
Easily transfer money between Bank Mandiri accounts and inter-banks.
Payments and Purchases
Buy mobile and electricity credits, pay for your phone, e-commerce or credit card bill straight from Mandiri Online.
Easy Top Ups
Top up your mandiri e-cash, mandiri e-money, GO-PAY, OVO, M-Tix, and other e-wallets directly from Mandiri Online.
Full Financial Control
Your banking products (savings, time deposit, credit card and loan) all on one screen.
Complete Transaction History
View your account balance, savings and credit card transaction history on Mandiri Mobile.
Secure and Integrated
Multi-layered Security
Utilizing 2-Factor Authentication (2FA) with username and password, combined with your M-PIN to authenticate transactions.
Integrated Access for Web and App
One account to access both Mandiri Online web and mobile app.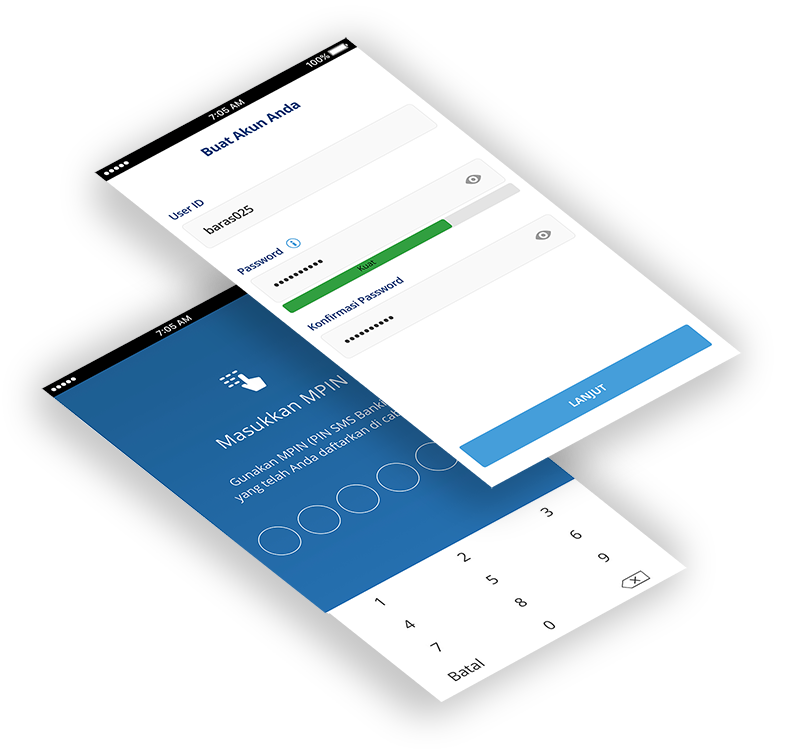 Open a New Deposit Account
You can open a new Mandiri Tabungan Rencana and a time deposit account from Mandiri Online.
Mandiri Online > FAQs V.2
Mandiri Online FAQs
Uang Elektronik
Pulsa HP dan Token Listrik
Pembayaran Tagihan
Pembayaran E-Commerce